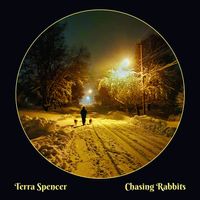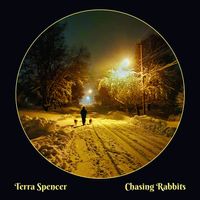 Terra Spencer - vocals, guitar
Sarah Frank - harmony vocals, fiddle
Luke Fraser - harmony vocals, mandolin
Adam Fine - double bass

Engineered by Lil Thomas at Sonic Temple Studio, Halifax.
Mixed and mastered by Scott Ferguson at FMP Matrix in Dartmouth, NS.

Terra Spencer gratefully recognizes the support of the Music Nova Scotia Investment Program and The Province of Nova Scotia.
Lyrics
LUNENBURG MOON

The church glowing golden, I remember your smile
And the echo of footsteps as we met in the aisle
And the music was gentle but it lifted us high
It was just an old folk song, but it still made me cry

We went to a party with some friends down the street
The wine kept on flowing as we followed our feet
To a house on the hillside while the town was asleep
Every step on the staircase had a secret to keep

All the words I remember
And I remember the tune
And the end of September
And me and you and the Lunenburg moon

Your hand I was holding, my heart skipping beats
In the bed of a captain with sails for its sheets
The room was so quiet, just whispers and waves
In the darkness we drifted, two souls to be saved

All the words I remember
And I remember the tune
And the end of September
And me and you and the Lunenburg moon

Now we're far from the harbour and the ship has sailed on
And the shore wind blows colder the longer you're gone
Now I wait by the window and watch the snow fly
And I'm miles from the ocean with no moon in the sky

All the words I remember
And I remember the tune
And the end of September
And me and you and the Lunenburg moon