"

The real deal." - Ron Sexsmith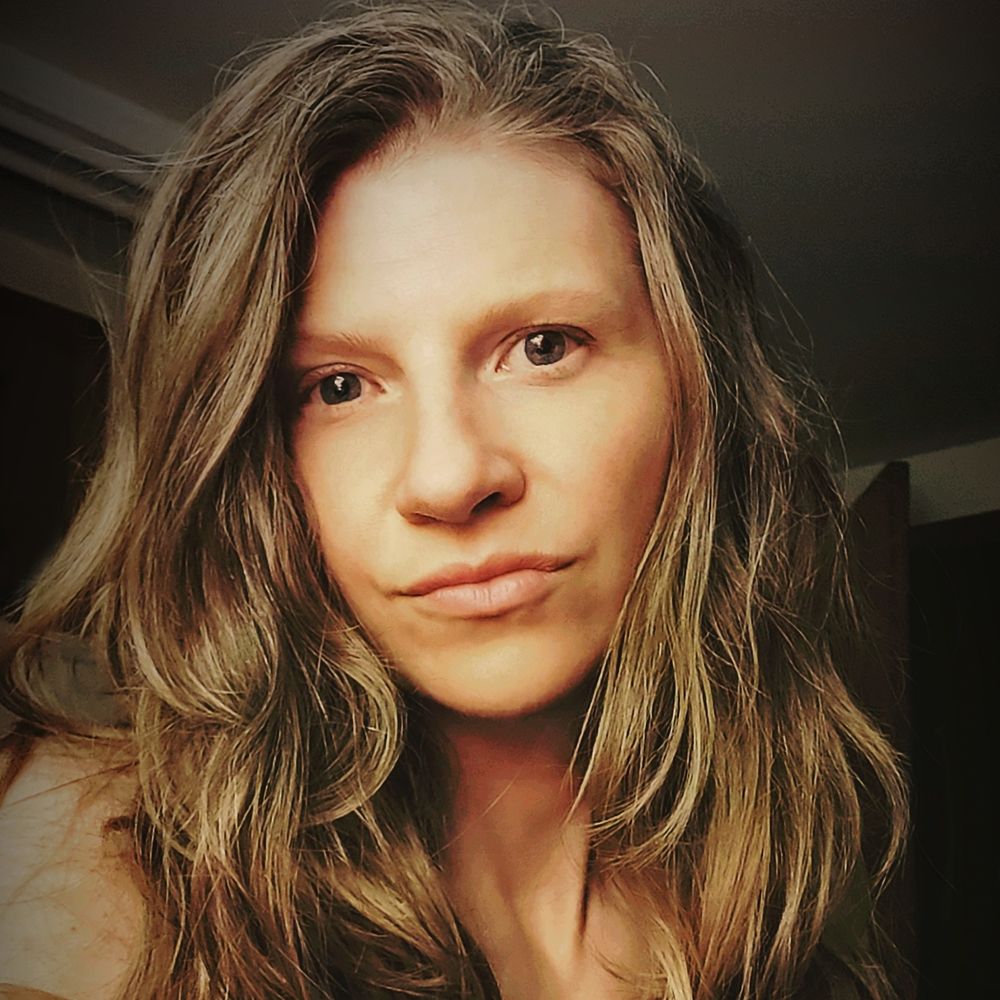 If Randy Newman and Bobbie Gentry had a baby, it might grow up to be Terra Spencer.
Nova Scotian funeral director-turned-songwriter and Canadian Folk Music Contemporary Singer of the Year nominee Terra Spencer discovered her passion for crafting songs while touring with country artist Ryan Cook, after being recruited as a backup singer in 2014 while scooping ice cream at a music festival. Since making her solo debut in 2018, she has charmed audiences in the Maritimes, Ontario, the UK, and Europe with deft fingerstyle guitar, gospel piano, butterscotch voice, and easy onstage conversation, making you feel knee-to-knee with her even in a room of 500. Her knack for telling intimate stories with heart and humour has caught the attention of Canadian musical mentors like David Francey and Ron Sexsmith, and she has become a sought-after studio vocalist and co-writer, leading a successful series of Words & Noise songwriting workshops in person and online. Terra's debut recording Other People's Lives was nominated for 2019 Music NS Americana Album of the Year, and she was selected by Dave Gunning to receive an Emerging Artist grant from the National Arts Centre in 2020. Her newly-released followup Chasing Rabbits, recorded at Sonic Temple in Halifax during quarantine, is a collection of very personal songs about family life and wildlife, leaving and longing, and the meaning of home. Set against the backdrop of the Canadian winter, the album features some of Nova Scotia's best players including The Bombadils and Bela Strings, with Terra in the producer's seat. Chasing Rabbits is nominated for Music NS Folk Recording and Americana/Bluegrass Recording of the Year, has received international airplay, and quickly claimed spots on numerous lists from critics, DJs, and listeners of the Best Albums of 2020. Following a full-band summer tour celebrating the golden anniversary of the music of 1971, Terra is currently at work on her third album, produced by international artist Ben Caplan and set for release in spring 2022 with a cross-Canada tour. 
100 Word Bio
Windsor, Nova Scotian Terra Spencer discovered her love of crafting intimate songs while working as a funeral director and touring with country musician Ryan Cook. Since her 2018 solo debut, she has won over audiences in the Maritimes and abroad, marrying fingerstyle guitar, gospel piano,  and her butterscotch voice with onstage humour and ease. Terra's second album Chasing Rabbits is a collection of winter songs about long-distance love, wildlife encounters, and places that feel like home. In a room of 5 or 500, every show is a knee-to-knee conversation with a natural storyteller. "The real deal." - Ron Sexsmith
PRESS
Quotes
"Terra Spencer is a sparklingly intelligent writer, open-hearted, insightful and eloquent. As natural a poet as ever put pen to paper and a soul as beautiful as her melodies would imply." - David Francey
"Terra has somehow arrived at the right motives, which is really the key to the best songwriting. Talk about promise, wow." - Al Tuck
"There is a well-founded buzz about Terra Spencer. She is a skilled instrumentalist, singer, and songwriter, and her music has a gentle, singular beauty."  - Kim Barlow
ARTICLES & INTERVIEWS
PRINT
Dropout Entertainment interview with Jesse Read
Canadian Beats Interview with Nanci Dagg
 How Terra Spencer balances funeral directing with the thrill of a professional music career - Jan Vanderhorst, Roots Music Canada
What On What's Good review by Jovin Tardif
20 Questions with Terra Spencer - Halifax Presents
Hants Faces Friday - Colin Chisolm, The Hants Journal
Terra Spencer's Year of Firsts -   Kim Barlow, The Grapevine
Hants County's Terra Spencer Releases Debut Album, touring Canada with Ryan Cook - Colin Chisolm, Kings County News
RADIO
FEATURES
The Current - CBC Radio - March 2021
Folk Roots Radio with Jan Hall - December 2020
East Coast Music Hour - Live at Sonic Temple, November 2020
Just Us Folk with Jan Vanderhorst - November 2020
AIRPLAY
Canada: CBC, CIOE, CFRC, CKUA, CHSR, Erin Radio, CKDU, CJSW, CITR, CJTR, CKCU, CKUT, CKHA, CFMU, CJUM, 
The US: WEXT, TIAMS, WORT, WEFT, KEUL, Folk Music Notebook, KTEP-FM, WGDR, WGDH

North America: Folk Alley, TIAMS, Blues & Roots Radio, Meridian FM, NSK
International: HRM Radio UK, Radio Regent, Blues & Roots Radio, 
 
REVIEWS
CHASING RABBITS
Such a beautifully written album. I can get lost in these stories without needing to find a way out. In the City, for example -  oh my, everything about this song." - Vesa Lautamaki, One Chord To Another Top 100 Albums of 2020
"Everything comes together beautifully on Spencer's new album: words, melodies, sounds, arrangements, instruments, it just keeps going from one shining moment to the next, and usually two or three together. Gleaned from winter writing sessions over the past three years, the songs have that reflective quality we all know from the shorter days and deeper moods." Bob Mersereau, The Top 100 Canadian Blog
"Sometimes when you're walking on a dark street at night you catch a vignette unfolding in a lighted window and the whole story's there. In the moment. The songs on Terra Spencer's new CD Chasing Rabbits, are like that, replete with seamless, shifting, arrangements and angel band horns. They are each complete stories, compellingly wrapped in a blanket warm voice. This is an artist who knows both sides of the heart well, who has seen enough of life to still reflect kindly, if keenly, on its continuous unfoldings. " - David Francey
"Terra Spencer's songs flow and grow with a grace that comes from her luscious and intricate arrangements; be that the occasional flourish of electric piano, a swooping cello or violin and when that trumpet makes an appearance the hair on the back of my neck stood on end. 
These songs aren't for small Folk Clubs, they are destined for Concert Halls with audiences sitting in awe of the talent on stage." - Alan Harrison, The Rocking Magpie
 "Terra Spencer has a wealth of warmth within her work. There is a deep understanding of the preciousness of life in her work – which is no surprise coming from an artist with a career as a funeral director. Spencer reflects fondly throughout Chasing Rabbits, and even the more somber thoughts come through with brightness. In a straightforward display of care for others, her intimate storytelling and melodic delivery make for compassionate comfort in the November nights." - Brandon Lorimer, The East
"Carefully crafting a consistent narrative that moves seamlessly throughout the album, Spencer slowly reveals her chosen themes of longing, loss, awakening, pondering on the significance of meeting and parting." - Douglas McLean, Great Dark Wonder
 
SAIGON
"There's a strange authenticity to "Saigon," as there is with all of Spencer's song. She's a caring storyteller, and even if the stories aren't necessarily her own, she's able to share them with heartfelt compassion, leaving listeners ready to ask "and what then?" with a fair expectation of receiving a genuine answer" -.Alex Cook, The East
 
LUNENBURG MOON
"Complete with a harbourside stroll showcasing a bit of the town's charm, "Lunenburg Moon" recreates that first evening for the Nova Scotian love song and then drizzles some delicious mandolin and fiddle mix over it. It's a warm and cozy song that offers a gentle reminder to appreciate what we have. - Alex Cook, The East
"Terra Spencer is a remarkable songwriter – a character trait noticed immediately when spending time with her debut album.  But she is also gifted with the natural ability to convey her life experiences through well-crafted compositions and reflective prose.  The bar was therefore set pretty high for my first spin of "Lunenburg Moon," especially upon learning that the single is accompanied by Halifax, NS traditional-folk duo The Bombadils (Sarah Frank & Luke Fraser) – but once again, Terra does not disappoint with this nostalgic journey into a warm and cozy Maritimes love song. - Martin Noakes, Great Dark Wonder
 
RAINING ON A SATURDAY
Terra Spencer Makes the Case for Hitting the Snooze Button with Raining On A Saturday - The East Magazine 
 
OTHER PEOPLE's LIVES
"...the quality of Terra's reflective creativity and songwriting really has to be emphasized.  After all, while there are an abundance of artists who can simply 'write a song,' there are seldom few that possess a wholly natural ability to convey life experiences through well-crafted and meaningful compositions.  And just like the laurels bestowed upon the likes of Joni [Mitchell] and Sheryl [Crow], with her deep and personally constructed lyrics, Terra's name deserves to be held in such high regards too."  Martin Noakes, Great Dark Wonder    Read more here
"Terra Spencer is very clearly a storyteller. Amidst small town stories and mills that produce more than just cotton, Spencer has woven a world of scandal and gossip, tempered by stoicism and classical guitar. Other People's Lives provides such a rich tapestry of characters and stories we're left wondering how much of herself Spencer has put in there."  Alex Cook, The East Magazine   Read more here
Hants County's Terra Spencer Releases Debut Album, touring Canada with Ryan Cook - Colin Chisolm, Kings County News
 
IN THE CITY
"Ever wish you had a modern soundtrack for your life that could make you feel as though you just stepped into the Technicolor world of a 1960's classic? Terra Spencer's "In the City" plays out like the theme that breaks your heart as it plays out over the credit roll of your life."  Alex Cook, The East Magazine   Read more here
for info and bookings
terraspencermusic@gmail.com